MANY EXPERIENCES. ONE PLACE.
My INSTA-Kitchen

Experience the real comfort of your home.
Invest in Insta-Kitchen
Lifetime Service warranty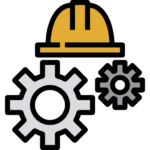 Life-long after sales service
Today's "Kitchen" is more than just a place to do the cooking…..
It also seamlessly blends into a dining room, a living room, a discussion room & a leisure room.
 IT'S LITERALLY THE HEART OF YOUR HOME! Keeping this in mind, INSTAKITCHEN combines aesthetics with functionality in your kitchen. To satisfy new lifestyle choices, changing tastes and increased awareness of International trends, INSTAKITCHEN has pro-actively elevated its design concepts and product range. After all, a well-planned kitchen is an asset that will make cooking a pleasure !
Browse our wide range of products that can be categorised as :